About Us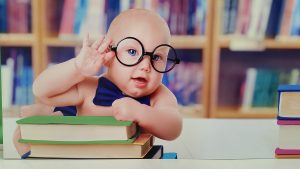 ADCOAT Graphic Solutions is the culmination of over 20 years experience in providing quality products and services to our long standing client base.
We are located in Sydney's rapidly growing south west region with a small network of distributors.
Our business is totally Australian owned and operated with our staff being hands on from order to delivery.
The ADCOAT Graphic Solutions range of products are made in Australia for Australian conditions.
We have a very diverse range of user friendly coatings , sealers and cleaning solutions that cover a broad spectrum of industries.The development of our product range is ongoing so as to satisfy our clients changing needs.
OUR PRODUCTS.
Our ADCOAT range of advanced two pack water based coatings have been developed for high UV and anti-graffiti protection suitable for application onto vinyl banners, SAV materials, printed panels, murals, painted surfaces.
Provide clear film over laminates for internal / external application also permanent anti-graffiti protection.
Cleaning solutions for graffiti removal and numerous other applications.
State of the art long life penetrating sealers for application onto natural stone surfaces, concrete, brick etc which also provides permanent anti-graffiti protection without changing the surface appearance of the substrate.            
OUR SERVICES.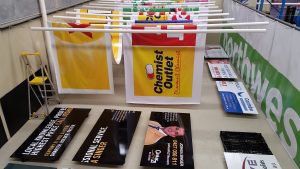 We provide in-house application of our liquid laminates from standard UV  to long term anti-graffiti coating of advertising banners and various types of signage in our coating facility.Our turn around times are generally 24 hours from the time we receive each job.
These laminates are available in either Gloss or Matt finish.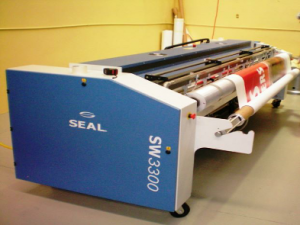 Our SW3300 liquid laminating machine provides standard UV lamination on a wide variety of  roll to roll printed medias up to 3200mm wide with fast turn around available.
These laminates are available in either Gloss or Matt finish.